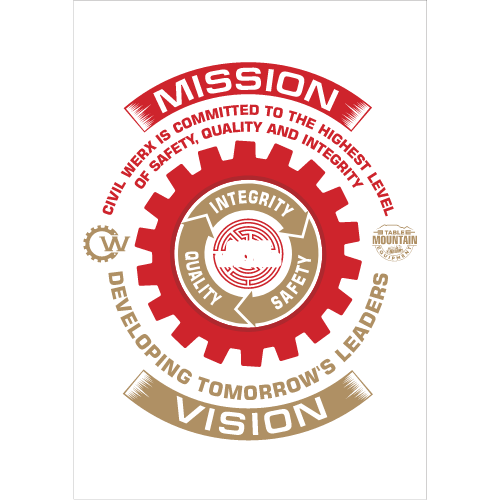 At Civil Werx, we strive to improve teamwork, attitude, ownership, camaraderie and employee retention. Our goal is to effectively communicate in a way that empowers employees to achieve self-confidence and feel they can reach their highest potential.  We want to reduce chaos and help employees realize greater work life balance.  We are constantly working towards improving employee preparedness and meeting the training needs of each staff member.  As a Civil Werx family, it's important to us that we increase our knowledge of safety in the workplace and share our safety successes.  We want to elevate foreman to reach their greatest leadership potential.  Most importantly, we want the employees to feel supported and heard.
Safety is of utmost importance to the entire staff at Civil Werx. We pride ourselves on this. It is not only reflected throughout our daily work but also on our current EMR rating. We encourage the "You see it, you own it" mentality; meaning that if you see a hazard, you report it, even when it's not your own. To ensure our team is continually working safely, we ensure that:
Civil Werx field employees have been certified with the state required OSHA 10

All required personnel carry a dust card certification from the Department of Air Quality

Field managers have OSHA 30 certifications

Operations Managers carry Dust Monitor certifications from the department of Air Quality
Other safety measures we take include having several managers certified in Water Pollution Control (SWPPP), and also our continued partnerships with Nevada Regional Common Ground Alliance to train our utility crews on safe dig practices, Nevada Highway Patrol on DOT inspections for our heavy haul drivers, and Nevada Contractors Association for Mental Health Awareness for all of our employees.